Warsop Church and Cenotaph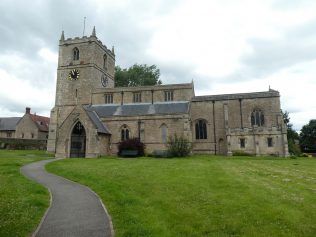 These photos were taken on the 14th July 2020 as we walked from 'The Carrs' car park up to the church.
The red poppies added extra meaning to the wreaths still round the cenotaph.
The leaning yew trees were very strange to walk through and a walk round the outside of the church had many interesting features such as blocked up doorways that had been done over a period of time.
A display board told readers about the history of the church.
The church itself will hold many memories for people, family baptisms and weddings, even the sadness of funerals.
What does Warsop church mean for you?