My Grandfather, John Lenox Fisher
private family collection
private family collection
private family collection
private family collection
private family collection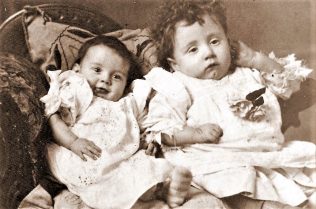 private family collection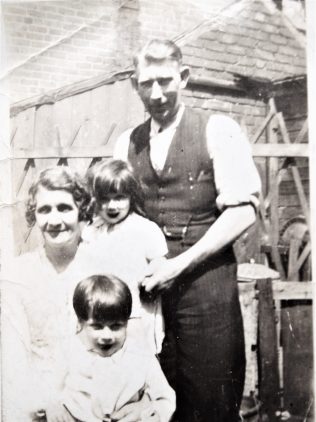 private family collection
private family collection
I'm often asked the question "how did your American born Grandfather come to live in Mansfield?"
Well he started off in North America, he was born 12th October 1891 in a small mining community known as Delamar in Owyhee County in the state of Idaho. Now a ghost town, since it's decline after the 1890's.   His father Ed Fisher was born in Manhattan, New York, in 1862, and so was his paternal Grandfather, John Christopher Fisher, who was born in 1823. But the family surname was changed slightly when my 3 x great Grandfather, John Christoph Fischer arrived in New York from Germany in the early 1800's. I guess this often happened when being registered at the immigration port of New York.
My Grandfather's father, Ed Fisher,  left New York and ventured out to Idaho as a young pioneering man. He was the co owner of several mineral mines there. It was in Delamar, Idaho  that he met his first wife, Katie Murray, a young girl from Ireland, and they were married on 1st  February 1891. The local newspaper, The Idaho Avalanche, puts an article in there of their marriage, quote: "At eight o'clock on the evening of the same day, Father Vander Hayden, in the parlour of the Delamar Hotel, performed the second marriage ceremony (he had performed one earlier for another couple) . Mr. Ed Fisher and Miss Katie Murray being the contracting parties. Our handsome Ed and his pretty petite young Irish bride looked their best, and of course have everyone's good wishes. The bride came to America and to this camp a couple of years ago under the protection of Mrs. Alfred Sotheren, on her return from a visit to her friends in Ireland. Her lively, pleasant manners and her quick Irish wit at once made her popular. The groom has been for several years a resident of the county, coming here with the company that built the Flint Mill. He has in him the qualities to make his little bride a kind and generous husband, and we hope and predict that they will glide down life's stream together as smoothly as a couple of ducks traverse a mill pond. Ed has the congratulations of scores of friends and Katie the best wishes of all who know her. The printers came in for a supply of wedding cake." end of quote.
My Grandfather, John Lenox Fisher,  was born later that year.
My Great Grandmother Katie gave birth to her second child, Anna Catherina, in 1893. Sadly Katie died due to complications following child birth, she was only 19.  So great Grandfather Ed was left widowed with a two year old and a new born baby.
Katie's younger sister, Mary Murray, who had arrived in Delamar, from Ireland  only weeks before her sister's death, expecting a happy visit, but instead ended up as a mourner at her sister's funeral. She then stayed on in Delamar and  took care of the children. And it wasn't long before Mary and Ed were married.
My Grandfather's Aunt became his step-mother!
Life carried on in Delamar, and my Grandfather had a new half-sister, Catherine, who was born in 1894.  Sadly in 1896, the second child of Ed and Katie's, Anna Catherina dies at just short of her third birthday.
Ed Fisher who had been working in the Black Jack Mine, had decided to move to Baker City, Oregon. His occupation was quartz miner. On the 4th October 1900 Ed had purchased 17 mining lots in and around Baker County.
Ed's health at this time was not good, so he transferred the ownership of these mines to his wife Mary.  They had decided to move to Arizona, where the climate would be more beneficial to his health.  But sadly during their train journey Ed's health had deteriorated and during the night of October 10th 1900 Ed died on board the Southern Pacific train as they approached Los Angeles. His body was buried in the down town cemetery, Los Angeles on October 11th.
His bereaved wife Mary, who was heavily pregnant with her second child from the marriage, headed back to Oregon with her other child Catherine and stepson  John Lenox. Once she had sold her husband's mines she set sail for Ireland, where her Mother still lived.
Mary's second child, Edward, was born 28th February 1901 in Bray, Co. Wicklow.
So there my Grandfather, John Lenox, lived with his step-mother, two half-siblings and his Grandmother.   My Grandfather left school at the age of 12 and worked on the fields.  At the age of 15 he had made up his mind to leave Ireland and go to live and work in Los Angeles.
He was to take his cousin, Jim Murray, with him, and the two boarded a ship for Liverpool, where they were to get on a ship bound for America. But when their ship arrived in Liverpool docks it was night time so they slept. The next morning my Grandfather woke to find his cousin had vanished along with all of his money.  He was left stranded in Liverpool!
Not wanting to return to Ireland, John Lenox found work on farms, and worked his way through counties until he reached the Duke of Portland's Estate at Welbeck, Nottinghamshire. Here he worked as a pantry boy.
It was at a time when lots of coal mines were opening in Nottinghamshire and a mine at nearby Creswell Village had opened. So my Grandfather left the Welbeck Estate and moved to Creswell to work in the pit. Here he took lodgings with Mr. and Mrs. Oliver who lived in Morven street.
Around this time a family had moved from Pensnett, Staffordshire to Creswell, living on Duke street, which was just around the corner from Morven street, this was the Collins family.
One day when my Grandfather had arrived home from the pit, a young girl was cleaning the house, as the young Mrs. Oliver was expecting her first child and needed the help.  This young girl was Annie Lottie Collins, and the year was 1909.
They started courting over a two year period and they married on 28th October 1911 in the local church, Mary Magdelene at Creswell.
In 1913 they moved from Creswell to Mansfield along with Annie's parents and two sisters. Their first born child, Horace, had died in January that year and was buried in the church yard of Mary Magdalene.
My Grandparents first lived on Frederick street, Mansfield, for a number of years,  and after that they moved to West Hill Drive, Mansfield. During the period from 1913 to 1939 they had a further 14 children, of which 1 died as a baby in 1913. They had lost 2 children in the same year!
My Grandfather  was a founder member of the St.Vincent de Paul's Society, and was the secretary from 1919-39
Working as a miner for most of his working life, my Grandfather retired from Thoresby pit and became the gardener at the Convent of Mercy on Norfolk Drive, Mansfield for many years.
Grandma Annie Lottie died in 1973 and Granddad John Lenox died in 1981.  They are both at rest in Mansfield Cemetery, Nottingham Road.
Acknowledgement to my Aunt, Margaret Chapman, for providing some of the information.