The boy who lost his marbles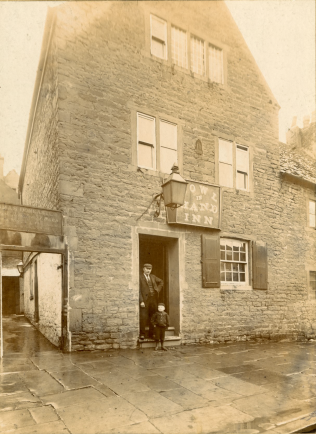 This photo of the Bowl in Hand must have been taken between 1890-91, when Thomas or Tom Doncaster became the publican, and 1899 when the pub was remodelled.  I think the man in the doorway is Tom and the boy may be his son.
In November 1899, when the pub was being rebuilt, Tom's son was accidentally buried when a gable end collapsed on top of him while he was looking for his marbles in the cellar.  The boy was buried for 45 minutes before he could be rescued but luckily he was not seriously harmed.